HMOOB YOG COV MOB CANCER SIAB NTAU TSHAJ THIAB MUAJ TXOJ SIA LUV TSHAJ LWM HAIV NEEG 3 NPAUG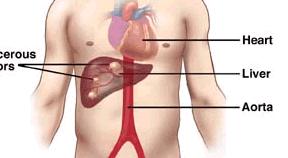 Raws li koom haum kev noj qab haus huv, Sacramento tau soj ntsuam xyuas, Peb Hmoob nyob xeev California mob Caner siab ntau tshaj cov haiv neeg Asia uas tuaj nyob rau As Mes Liv Kas teb thiab muaj sia luv tshaj lawv li lawm 3 npaug. Raws li lawv soj ntsuam, lawv hais tias ntshe yog tim Hmoob muaj cov kab mob Hepatite B, uas kis ntawm leej niam mus rau cov me nyuam hauv plab, ua ntu zus los mus rau kev sib yuav, ua txwj ua nkawm, sib deev, ua plees ua yi...Thiab Hmoob tsis mus cuag Kws Kho mob raws lub caij nyoog, lawv tos thaum twb mob heev heev lawm mam mus cuag, ces kho tsis tau lawm. Thiab ib qho ntxiv, Hmoob yog haiv neeg uas tsis kam phais, hloov lub siab tawm (ua greffe). Hmoob tsuas muaj 3 feem pua (3%) kam hloov siab piv rau 20% ntawm lwm haiv neeg Es Xias.

Tab sis raws li kuv tus kheej xav, kuj tsis tau soj ntsuam tiag.
1- Kuv xav tias kuj yog los ntawm Hmoob coj tus kab mob Hepatite B thiab. Vim thaum nyob Nplog teb, tsis hais thaum ub los nim no, Hmoob tsis nyiam siv tshuaj noj, Hmoob nyiam txhaj tshuaj, tshwj xeeb cov Hmoob nyob yav Qab teb Xeev Kham los rau Vees Cam ntawd. Lawv muaj tus yam ntxwv tias: "Tshuaj txhaj mas nkag kiag rau yus lub cev lawm mas zoo dua." Tshuaj noj tsis zoo, tab txawm yog tib hom tshuaj kiag los lawv yeem txhaj dua noj.
Tab sis qhov nov, Hmoob nyiam ua kws tshuaj nws ib leeg, tsis nyiam nrhiav paub txog qhov tseeb, nws xav li cas, nws paub thiab tsis paub los nws hais nws zaj zoo, yog ib qho yuam kev loj heev.
Hmoob nyiam txhaj tshuaj, tab sis tsis muaj koob zoo, lawv siv ib rab koob los txhaj coob leej ntau tus, lawv tsis muaj chaw tua kab mob rau cov koob zoo(stériliser), lawv cia li muab rhaub kiag hauv lauj kaub, npau kiag xwb ces cia li siv, twb tsis rhaub kom ntev me ntsis. Ces thiaj ua rau kis tau cov kab mob Hépatite B nov yoog yim, thiab kis rau coob leej...Tsis tag li cov niam suab me nyuam tseem muaj feem yuav kis tau rau tus me nyuam hauv plab, tej niam txiv pw ua ke tseem sib kis tau thiab...thc...

2- Peb cov Hmoob, nyiam ua Kws tshuaj nws tus kheej, nyiam khav koj zoo kuv zoo, koj tshaj lij kuv tshaj lij, koj zaj zoo tshaj, kuv zaj yog tshaj...Thiab nyiam cia li mus muas tej tshuaj tom tej kev noj, tshwj xeeb cov tshuaj "loog", noj tag tsis mob lawm ces zoo siab heev. Tab sis twb yog muab qhov mob ua kom loog yus tsis hnov xwb, tus mob tseem hlob zuj zus...Ntau zaud kuj noj cov tshuaj muaj zog heev ua rau lub siab lim tsis taus, ntev thiab ntev ces thiaj ua rau lub siab txia ua Cancer...
Qhov nov, kuv xav thov kom peb Hmoob yuav tsum lim xeeb txog lawv kev noj qab haus huv, luag niaj txi piv txoj lug tias: " Txuag zam zam tshiab, txuag siav siav ntev." Yog peb twb tsis tau kawm, peb tseem ua zaj paub tshaj cov uas muab 10 tawm xyoo los kawm thiab mas thaum kawg yuav tsis muaj neeg pab tau peb. Txoj sia yog txoj sia, thaum tu lawm ces yuav tsis muaj leej twg txuas tau tsa tau lawm.
Kuv kuj tsis tau pom kiag, tab sis muaj coob leej hais tias: Cov Hmoob nyob Fresno thiab Sacramento tsawg tshaj pej kum neeg, tab sis mus tom toj ntxas mas ntxa Hmoob ntau tshaj luag, qhov nov tsis yog kuv xav hais phem rau ib cov los ib pawg, tab sis thov zam txim rau los lus no,
yog ib lo lus xav hais kom Peb Hmoob ras xeev, ais peb sib koom, sib pab txuaj peb txoj sia Hmoob kom nyob ntev npaum li yuav ntev tau.
3- Kuv pom tau tias peb cov Hmoob tsis hais nyob rau USA, Fab Kis, Nplog teb, zoo li peb muaj ntshav siab ntshav qab zib ntau, peb tsis kho peb raws li kev KHO MOB, peb tsis ntseeg kws tshuaj, li ntawd peb thiaj muaj cov zaum rooj log, tuag ib sab, zij ncaug, ceg tawv coob coob...Npaum no los peb haj tseem tsis zeem li, hlab ntsha tawg tag los rov zoo me ntsis los ces tsis noj tshuaj raws li Kws kho Mob hais, tsis caiv noj haus li...Li nov pom peb Hmoob tuaj tau zoo noj tau zoo hnav tau 36 lub xyoo los no, peb tej kev tau zoo rov ua khub ua venh, ua vij ua swv rau peb Hmoob (thov txim rau los lus no), puas yog Hmoob tssi muaj cai tau zoo li luag lwm haiv neeg, ais yuav tsum raug txom nyem thiab tsim txom mus li xwb thiaj zoo???.
Tej no, tsis yog Peb Hmoob tsis muaj hmoo li luag tej, yog peb tsis saib luag tej ua neej, luag tej coj li cas, peb tssi yoog luag kev coj noj coj ua, peb tsis xyaum luag. Peb twb tsis tau kawm, tsis tau paub lub ntsiab, lub hauv paus hauv ntsis los peb cia li mus nrog luag sawv ib txig, txeeb luag ntej...Txog thaum kawg ces yos yus rov tua yus xwb...Txij no mus, kuv xav thov kom PEB HMOOB YUAV TSUM LIM XEEB TSHAJ YAV DHAU LOS. KOM PEB TXHUA LEEJ MUAJ TXOJ SIA NYOB NTEV NTEV, KOM PEB NOJ QAB HAUS HUV, NYOB NTSEJ MUAG TSHIAB KHIV, DHIA RHEES LI LUAG LWM NEEG.



Medical: Hmong has the worse survival rates for liver cancer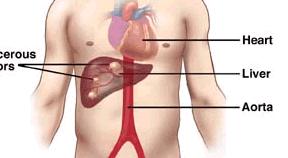 SACRAMENTO, Calif.)
— Among Asian-Americans living in California, Laotian/Hmong-Americans have the lowest survival rates — between one and two times lower than other Asian groups — for the most common type of liver cancer, a new study by researchers with the UC Davis School of Medicine has found.
The study, the largest population-based examination of liver cancer rates among Asian-Americans, highlights a profound disparity that calls for targeted outreach to detect and treat the disease earlier among Laotian/Hmong-Americans, said Moon Chen Jr., a professor of hematology and oncology in the UC Davis School of Medicine.
Your Ad Here
"We knew that liver cancer is the most significant and prominent cancer health disparity affecting Asian-Americans. But we wanted to look at which Asian-American population was most at risk of dying from the disease," said Chen, who also is associate director of cancer control at UC Davis Cancer Center.
"If we do an intervention, not only do we have to address the characteristics of a particular disease. We have to figure out how to reach the specific population that is affected."
The study, "Disparities in Hepatocellular Carcinoma Survival among Californians of Asian Ancestry, 1988-2007," is published online today in the journal Cancer Epidemiology, Prevention, and Biomarkers. The research was conducted by UC Davis along with colleagues at the California Department of Public Health and UC San Francisco.
The study used California Cancer Registry data from more than 6,000 Asian-American patients diagnosed with hepatocellular carcinoma (HCC) between 1988 and 2007. It found stark differences in survival rates among the nine largest Asian-American groups in California, including Chinese, Filipino, Vietnamese, South Asian, Korean, Japanese, Laotian/Hmong, Cambodian and Thai.
Although much more prevalent in other parts of the world, liver cancer incidence in the United States is on the rise, and death rates from the disease have increased faster for both men and women than for any other type of cancer. Medical interventions for liver cancer are limited and may include surgery and liver transplantation. Hepatocellular carcinoma is the most common type of liver cancer.
Liver cancer among Asian-Americans is primarily related to infection with hepatitis B, which is endemic in many parts of Asia. The virus can pass from mother to unborn child, developing into cancer over many years.
The Hmong are an Asian ethnic group from the mountainous regions of China, Vietnam, Laos and Thailand. During the Vietnam War, thousands of Hmong were enlisted by the United States in Laos to fight communist insurgents. Many Hmong war refugees were resettled in the United States after the war.
The study found significant disparities in survival rates for Asian-Americans diagnosed with liver cancer. The median survival rate for the Laotian/Hmong Americans involved in the study was just one month. It was three months for the Cambodian-Americans, and four months for the Thai- and Filipino-Americans. The survival rate was six months for the Chinese- , Japanese- and Vietnamese-Americans. The Korean- and South Asian-American survival rate was seven months.
"The Laotian-Hmong have the worst survival rates for liver cancer — between one to two times greater than the aggregate of the Asian-American groups, which already is poor," Chen said.
Chen pointed out that, for all Americans, the liver cancer death rate is less than 10 percent after five years.
Researchers also discovered that Laotian/Hmong were far more likely to be diagnosed with cancer at later stages of the disease, which led to the poorer survival outcomes. The group also was the least likely to receive any kind of treatment, such as a liver transplant. Only 3 percent of Laotian/Hmong-Americans with liver cancer underwent surgery or liver transplantation, compared with 22 percent of other Asian-Americans studied.
Other important findings from the study are that Southeast Asian-Americans — those of Cambodian, Thai and Laotian/Hmong ancestry — were relatively young, diagnosed before age 50 more often than other groups. More than half of the Hmong/Laotians belonged to the lowest socio-economic group.
Liver cancer is considered a silent killer because it is not typically symptomatic until it is advanced, said Christopher Aoki, a co-author of the study and former gastroenterology and hepatology fellow and faculty member at UC Davis.
"That's why increasing awareness among the populations and among the physicians who take care of these patients is very important," Aoki said.
Now a liver specialist at The Queens Medical Center in Honolulu, Aoki said physicians must first identify those patients at risk for exposure to hepatitis B infection, and those who test positive should be screened for liver cancer.
Chen also emphasized that the findings point to the importance of developing liver cancer screening and other awareness materials in the language spoken by the individual groups affected so that they understand the importance of early detection.
Chen is also principal investigator of the Asian American Network for Cancer Awareness, Research and Training (AANCART), a National Cancer Institute-funded program to reduce cancer disparities in Asian-American populations. He also leads a research program at UC Davis focused on interventions for Hmong, Vietnamese and Korean Americans at risk for liver cancer.
"We believe that hepatitis B-induced liver cancer can be controlled," he said. "We have an effective vaccine, and with the combination of both screening and treatment we can eventually eliminate liver cancer."
Other study authors include Sandy Kwong of the Cancer Surveillance and Research Branch of the California Department of Public Health and Susan L. Stewart, a biostatistician and associate adjunct professor in the Department of Medicine at UC San Francisco.
The study is funded by the National Cancer Institute/National Center on Minority Health and Health Disparities and the U.S. Centers for Disease Control and Prevention.
UC Davis Cancer Center is the only National Cancer Institute- designated center serving the Central Valley and inland Northern California, a region of more than 6 million people. Its top specialists provide compassionate, comprehensive care for more than 9,000 adults and children every year, and offer patients access to more than 150 clinical trials at any given time. Its innovative research program includes more than 280 scientists at UC Davis and Lawrence Livermore National Laboratory. The unique partnership, the first between a major cancer center and national laboratory, has resulted in the discovery of new tools to diagnose and treat cancer. Through the Cancer Care Network, UC Davis is collaborating with a number of hospitals and clinical centers throughout the Central Valley and Northern California regions to offer the latest cancer-care services. For more information, visit
www.ucdmc.ucdavis.edu/cancer.
Source: healthcanal.com


Médecine: Hmong a le pire taux de survie pour le cancer du foie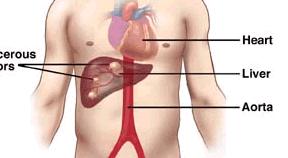 SACRAMENTO, Californie) - Parmi les Américains d'origine asiatique vivant en Californie, du Laos / Hmong-Américains ont le taux de survie le plus faible - entre une et deux fois plus faible que d'autres groupes asiatiques - pour le type le plus commun de cancer du foie, une nouvelle étude par des chercheurs avec l'École de médecine de l'UC Davis a trouvé.

L'étude, la plus grande étude de population basée sur des taux de cancer du foie chez les Américains d'origine asiatique, met en évidence une profonde disparité qui appelle à rayonnement ciblé pour détecter et traiter la maladie plus tôt chez les Laotiens / Hmong-Américains, a dit Chen Moon Jr., un professeur de hématologie et en oncologie à l'École de médecine de l'UC Davis.
Votre annonce ici

«Nous savions que le cancer du foie est un cancer de la disparité la plus importante et de premier plan de santé qui touchent Américains d'origine asiatique. Mais nous voulions examiner au cours de laquelle la population d'origine asiatique a été plus à risque de mourir de la maladie », a déclaré Chen, qui est également directeur adjoint de la lutte contre le cancer à l'UC Davis Cancer Center.

"Si nous faisons une intervention, non seulement avons-nous d'examiner les caractéristiques d'une maladie particulière. Nous devons trouver une façon de parvenir à la population spécifique qui est affecté. "

L'étude, «Les disparités de carcinome hépatocellulaire de survie chez les Californiens de descendance asiatique, 1988-2007», est publiée en ligne aujourd'hui dans la revue Cancer Epidemiology, la prévention, et les biomarqueurs. La recherche a été menée par l'UC Davis avec des collègues au département californien de la santé publique et de l'UC San Francisco.

L'étude a utilisé les données du Registre du cancer de Californie de plus de 6.000 patients américains d'origine asiatique diagnostic de carcinome hépatocellulaire (CHC) entre 1988 et 2007. Elle a constaté des différences marquées dans les taux de survie parmi les neuf plus grandes groupes américains d'origine asiatique en Californie, dont le chinois, philippins, vietnamiens, sud-asiatique, coréen, japonais, laotien / Hmong, cambodgiens et thaïlandais.

Bien que beaucoup plus répandue dans d'autres parties du monde, l'incidence du cancer du foie aux États-Unis est à la hausse, et les taux de mortalité de la maladie ont augmenté plus rapidement pour les hommes et les femmes que pour tout autre type de cancer. Les interventions médicales pour le cancer du foie sont limitées et peuvent inclure la chirurgie et la transplantation hépatique. Le carcinome hépatocellulaire est la forme la plus commune de cancer du foie.

Le cancer du foie chez les Américains d'origine asiatique est principalement liée à l'infection par l'hépatite B, qui est endémique dans de nombreuses parties de l'Asie. Le virus peut se transmettre de la mère à l'enfant à naître, en développement dans le cancer depuis de nombreuses années.

Les Hmong sont un groupe ethnique d'Asie dans les régions montagneuses de la Chine, le Vietnam, le Laos et la Thaïlande. Pendant la guerre du Vietnam, des milliers de Hmong ont été enrôlés par les États-Unis au Laos pour lutter contre les insurgés communistes. Beaucoup de réfugiés Hmong de guerre ont été réinstallés aux Etats-Unis après la guerre.

L'étude a révélé d'importantes disparités dans les taux de survie pour l'Asie-Américains diagnostiqués avec un cancer du foie. Le taux de survie médiane pour les Américains du Laos / Hmong impliqués dans l'étude était juste un mois. Il était de trois mois pour le Cambodge-Américains, et quatre mois pour la Thaïlande et des Philippines-Américains. Le taux de survie était de six mois pour les Chinois, japonais et vietnamien-Américains. Le taux de survie de Corée et l'Asie du Sud-américain était de sept mois.

»Le Laotien-Hmong ont les pires taux de survie pour le cancer du foie - entre une à deux fois plus élevé que l'ensemble des groupes américains d'origine asiatique, qui est déjà mauvaise," a dit Chen.

Chen a souligné que, pour tous les Américains, le taux de mortalité du cancer du foie est inférieur à 10 pour cent après cinq ans.

Les chercheurs ont également découvert que laotien / Hmong étaient beaucoup plus susceptibles d'être diagnostiqués d'un cancer à un stade ultérieur de la maladie, qui a conduit à des résultats de survie les plus pauvres. Le groupe a également été les moins susceptibles de recevoir n'importe quel type de traitement, comme une greffe du foie. Seulement 3 pour cent du Laos / Hmong-Américains avec un cancer du foie ont subi une transplantation du foie ou de la chirurgie, comparativement à 22 pour cent des autres Américains d'origine asiatique a étudié.

D'autres conclusions importantes de l'étude sont que l'Asie du Sud-Américains - ceux du Cambodge, thaïlandais et laotien / ascendance Hmong - étaient relativement jeunes, diagnostiqué avant 50 ans plus souvent que les autres groupes. Plus de la moitié des Hmong / Laotiens appartenant à la plus faible du groupe socio-économique.

Le cancer du foie est considérée comme un tueur silencieux parce qu'il n'est généralement pas symptomatiques jusqu'à ce qu'elle soit avancée, a déclaré Christopher Aoki, un co-auteur de l'étude et la gastro-entérologie et anciens collègues hépatologie et membre du corps professoral à l'UC Davis.

"C'est pourquoi la sensibilisation parmi les populations et parmi les médecins qui prennent soin de ces patients est très important," a dit Aoki.

Maintenant, un spécialiste du foie au Centre médical Queens à Honolulu, Aoki dit que les médecins doivent d'abord identifier les patients à risque d'exposition à l'hépatite B, et ceux qui sont séropositifs devraient être examinés pour le cancer du foie.

Chen a également souligné que les résultats soulignent l'importance de développer le dépistage du cancer du foie et d'autres matériels de sensibilisation dans la langue parlée par les différents groupes concernés afin qu'ils comprennent l'importance du dépistage précoce.

Chen est également chercheur principal du Réseau Asie-américain pour la sensibilisation au cancer, de la recherche et de formation (AANCART), un programme national du cancer financés par l'Institut de réduire les disparités du cancer dans les populations américaines d'origine asiatique. Il dirige également un programme de recherche à l'UC Davis centrée sur les interventions pour les Hmong, les Américains vietnamien et coréen à risque de cancer du foie.

«Nous croyons que l'hépatite B-cancer du foie induit peut être contrôlé, dit-il. "Nous avons un vaccin efficace, et avec la combinaison des deux dépistage et de traitement, nous pouvons finalement éliminer le cancer du foie."

Parmi les autres auteurs de l'étude de sable Kwong de la surveillance du cancer et de la recherche du Département californien de la santé publique et Susan L. Stewart, un biostatisticien et professeur agrégé adjoint au Département de médecine de l'UC San Francisco.

L'étude est financée par le National Cancer Institute Center / national sur la santé des minorités et les disparités en santé et les US Centers for Disease Control and Prevention.

UC Davis Cancer Center est le seul Institut national du cancer-centre désigné desservant la vallée centrale et par voie nord de la Californie, une région de plus de 6 millions de personnes. Ses meilleurs spécialistes de fournir de compassion, de soins complets pour plus de 9.000 adultes et d'enfants chaque année, et offrir aux patients l'accès à plus de 150 essais cliniques à un moment donné. Son programme de recherche novateur comprend plus de 280 scientifiques de UC Davis et Lawrence Livermore National Laboratory. Le partenariat unique, la première entre un centre de cancérologie et de grands laboratoires nationaux, a abouti à la découverte de nouveaux outils pour diagnostiquer et traiter le cancer. Grâce au Réseau Cancer, UC Davis collabore avec un certain nombre d'hôpitaux et de centres cliniques à travers la Vallée Centrale et du Nord de la Californie d'offrir les derniers services de soins de cancer. Pour plus d'informations, visitez www.ucdmc.ucdavis.edu / cancer.

Source: healthcanal.com